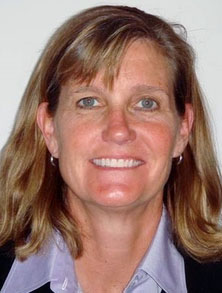 5401 W. Kennedy Blvd
Suite 600
Tampa, FL 33609
Phone: 813-468-2341

Jill Ramsten
Private Investigator and Consultant
Jill Ramsten has 25 years of law enforcement experience with increasing levels of responsibility from patrol officer, to investigations, to supervisory and management positions. She has participated and managed highly sensitive internal investigations involving employee misconduct and criminal investigations. Ramsten has extensive experience in both conducting and supervising narcotics and criminal investigations. She is an accomplished team player at both the strategic and tactical levels; routinely working with senior community and business leaders while simultaneously supporting many local community agencies. She is a proven performer with strong work ethic and leadership skills.
Employment History:
NATIONAL FOOTBALL LEAGUE (April 2011- present)
Security Representative/Security Consultant (contractor):

Liaison to Law Enforcement and Stadium Operations personnel for all NFL related matters at Raymond James Stadium.
Responsible for coordinating security and logistics for visiting team personnel and NFL game officials.
Provide court documents and information regarding criminal investigations to League Security Department.
Conduct background investigations on matters of interest to the NFL.
TAMPA POLICE DEPARTMENT (1986-June 2011)
Captain, Internal Affairs Bureau (2006-2011):Responsible for leading and directing intensive and impartial investigations of complaints of misconduct by officers and employees to maintain public confidence and ensure the integrity of the Tampa Police Department. Report directly to the Chief of Police and keep her informed on the progress of special or sensitive investigations.

Maintain professional relationships with city personnel manager and city attorney regarding grievances and EEOC complaints.
Advise members of the Chief's Executive Staff on IAB issues and provide training to supervisors and managers within the department.
Serve as the department's Accreditation Manager for CALEA (Commission on Law Enforcement Accreditation). Ensure department adheres to the guiding principles of accreditation and maintains levels of compliance.
Perform annual analysis of pursuits, grievances, the early intervention program and use of force.
Captain, Criminal Investigations Division (2005-2006):Responsible for leading and directing the Major Crimes Bureau to include Homicide, Robbery, Sex Crimes and Family Violence, Auto-Theft, Economic Crime Squads and Forensic Unit.

Created a criminal tracking unit.
Restructured the Department's Forensics Unit, substantially increasing the efficiency and overall effectiveness of law enforcement operations.
Patrol Captain, District Three (2004-2005):Responsible for the supervision of 120 law enforcement personnel in addressing crimes and needs of the citizens.

Managed training squad, street level narcotics squad, and 6 patrol squads.
Reviewed and analyzed crime patterns and trends.
Created operational plans to control crime and apprehend offenders.
Patrol Lieutenant, District Three (2004):Responsible for the supervision of 60 law enforcement personnel in addressing crimes and needs of the citizens.

Worked with government officials, and neighborhood Community Watch programs.
Implemented an effective crime reduction strategy of conducting home checks on known repeat juvenile offenders.
Police Lieutenant, Commander of Aviation Unit and Marine Patrol (2003): Managed aviation and marine operation for the police department. The Aviation Unit consisted of 2 fixed wing and 5 rotary wing aircraft, 7 pilots, 6 tactical flight officers, crew of 3 mechanics, and 1 administrative assistant housed in a fully operational hangar atTampaInternationalAirport. The Marine Unit consisted of 5 boats, six officers and a sergeant.

Managed budget, ensured maintenance of aircraft and marine assets and gyrostablized camera systems.
Coordinated training of personnel and maintained inventory of parts.
Executive Officer for the Chief of Police (2002): Performed duties to relieve the Chief of Police of operational details, administrative tasks, and conducted research necessary to secure facts upon which decisions are made.

Represented the Chief of Police at various functions and community meetings providing guidance to citizens requesting the Chief's assistance.
Acted as liaison between the police department and representatives of other governmental agencies.
Wrote policy, letters, agreements, memoranda, and other assignments as directed by the Chief of Police.
Reviewed, researched and summarized a variety of fiscal, statistical, and administrative information.
QUAD Sergeant, (Quick Uniform Attack on Drugs) Tactical Division (2001-2002):
QUAD Corporal, Tactical Division (1996-1998): Supervised street level narcotics squad targeting local dealers to improve quality of life in community.

Worked in Section 8 and public housing areas.
Supervised plain clothes operations, narcotics reverses and buy-bust operations.
Worked closely with community groups and Neighborhood Crime Watch program to address complaints of drug activity within community.
Coordinated a narcotics operation featured on COPS television program.
Patrol Sergeant, District One: (2001): Supervised uniform patrol squad providing police services toWest Tampa.

Provided leadership and guidance to officers.
Coordinated with community groups to address concerns and direct patrol efforts.
Personnel and Training Corporal: Administrative Division (1998-2001): Responsible for coordinating all personnel matters for new employees and police recruits, promotions, and transfers of employees.

Conducted background investigations and evaluated applicants to present to selection committee.
Coordinated employee orientation program, completed requisitions for uniforms and equipment.
Recruited new officers and acted as liaison between the department, colleges, and the Hillsborough Community College Criminal Justice Institute (PoliceAcademy).
Narcotics Detective: Tactical Division (1994-1996): Conducted mid-level narcotics trafficking investigations in an undercover capacity.

Conducted undercover drug transactions, developed confidential informants, obtained court authorized search warrants, wire taps, and conducted surveillance.
Worked with federal agencies (DEA and ATF) and other state and local agencies.
Tactical Response Team Member (1994-1998): Specialty team utilized for high hazard situations requiring special equipment, weapons, and coordinated team approach for safety.

Building entries, high-risk search warrants executed, barricaded person situations.
Trained with AR-15 rifle and sniper rifle, proficient in rappelling (stationary and helicopter).
Field Training Officer, District Two (1993-1994): Responsible for providing training to new police officers entering into law enforcement from thePoliceAcademy.

Trained new officers on police procedures, officer safety and tactics.
Provided leadership, guidance, and direction to new police officers.
Police Officer, District Two (1986-1993): Assigned to a patrol squad and a public housing squad providing police services.

Implemented highly effective foot and bicycle patrols in high crime areas, developing key rapport with citizens and law enforcement personnel.
Regular contributor to Public Housing Crime Watch meetings and programs.
Education:
PurdueUniversity, Bachelor of Arts Degree

Graduate of the FBINationalAcademy Class 222